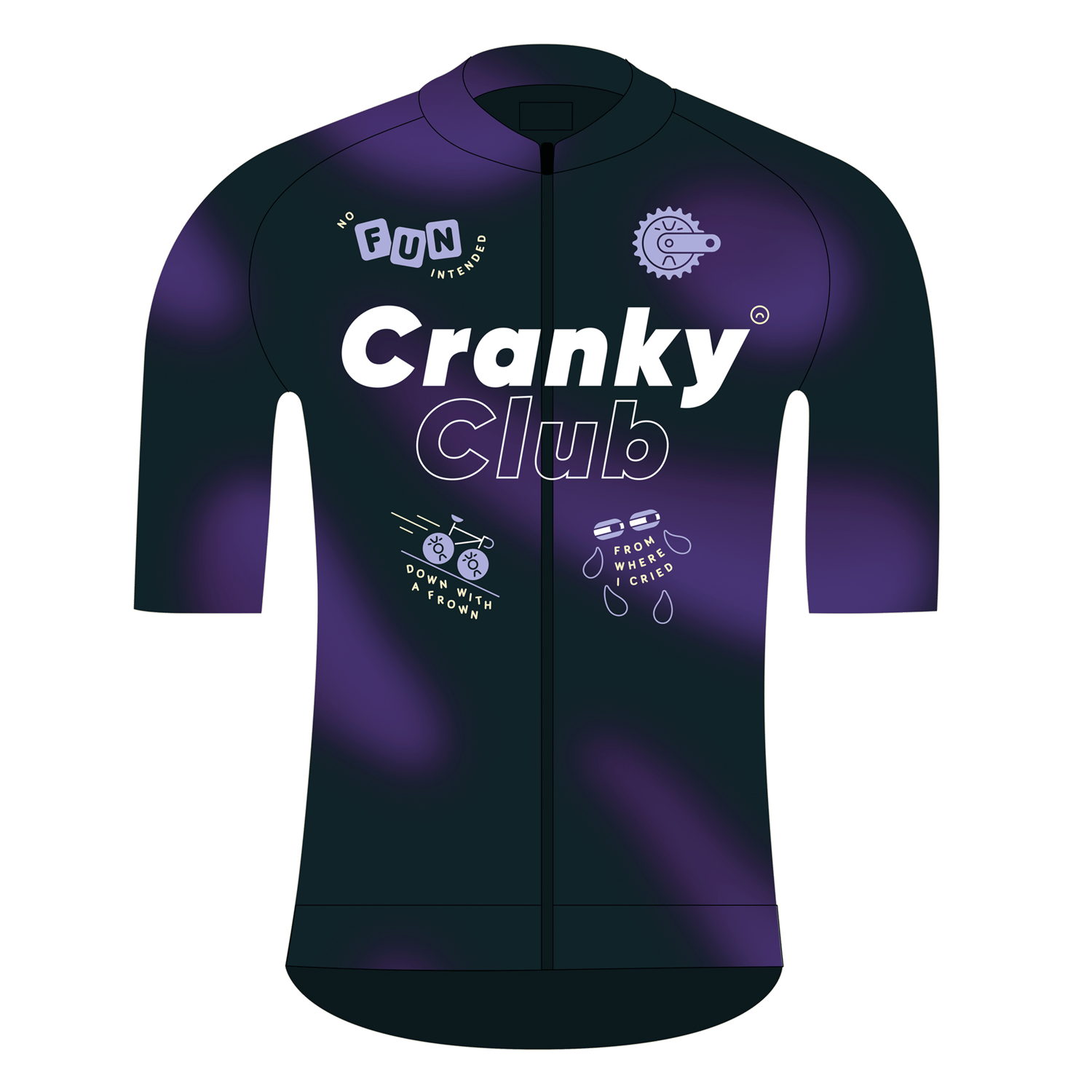 The time has come: the official Cranky Club jersey. Now everyone can see that you are the crankiest around. Don't cycle too fast with this badboy on, it is also made to flex.
This jersey is Unisex Proof©. They fit like a glove on female and male forms.
In other words: the jersey has a race fit to optimally bring you and your body forward. Literally and figuratively. Not very loosey goosey, but very aero though. Maybe even UCI proof? Who knows these days.
Not quite sure about the size?
No stress. Sit back and take a peek at the size chart below sis / bro!
(Racey fit - keep this in mind!)
Features

Shorter front collar
Zipper back pocket
Thermo-taped silicone to keep sleeves in place
Silicone elastic band at the waist (5 cm)
4 Needle Flatlock Stitching
Made in Italy

Wash & Care Instructions

Wash at 30°C
Use mild detergent
Drip dry in shade
Do not iron
Do not bleach