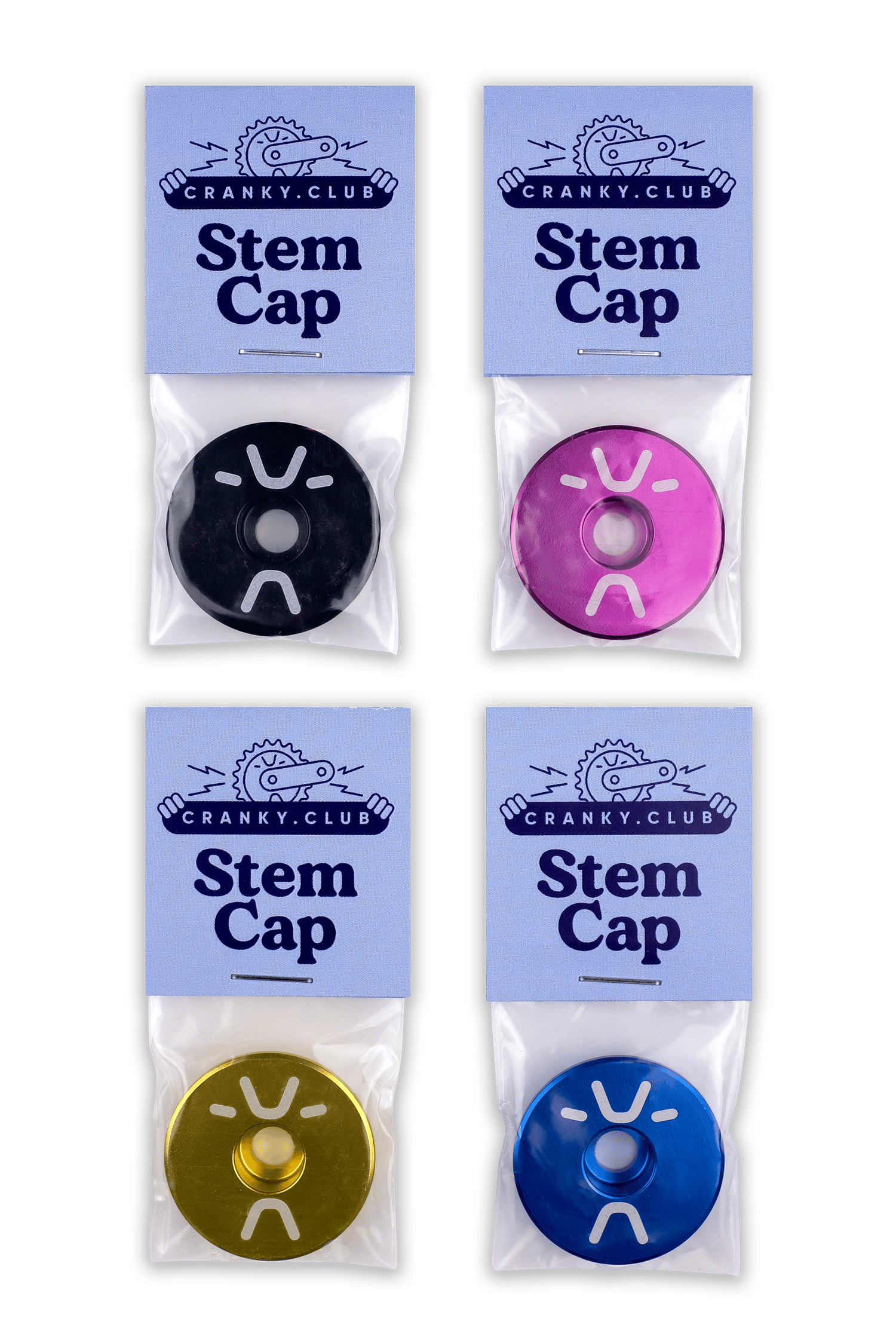 This thing is like a shiny round mirror that reflects your mood: Cranky.
It's also perfect for keeping all that dirty dirt out and gain extra flex points instead.
Not the lightest in the game but makes up for it in gained watts by looking at it.
It is anodised in 4 different colours.
The 80's approve.
Fits 28.6 mm - 1-1/8" steerer tubes (conical bottom, check for compatibility)
Anodised Aluminium
C-M-Y-K colours
Laser-etched logo
Weight weenies: beware
Sold without bolt